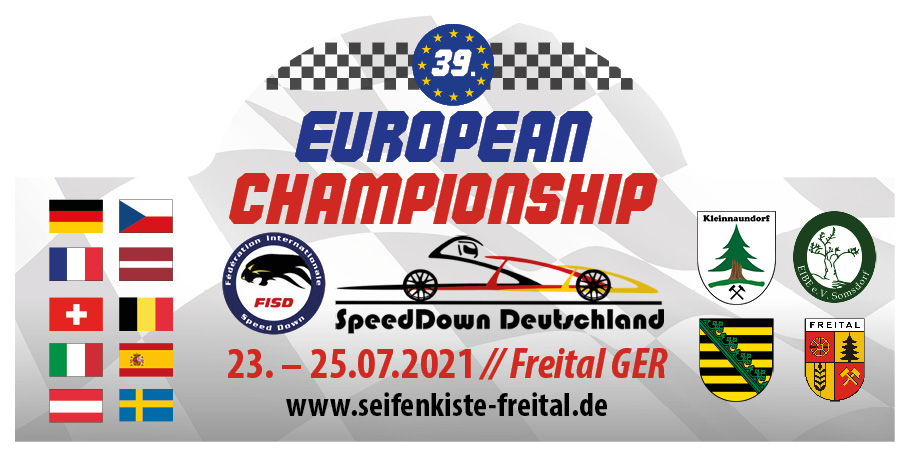 Application Video

Racing event for the city anniversary
Since 2012, the Kleinnaundorfer Heimatverein has hosted the Cup run in the large district town of Freital, and from 2013 also the International Saxony Championship in the Speedown soap box race. After 2016, the German Championship was held for the second time in 2019. The Freital district has long made a name for itself in the scene and is considered the best organizer in Europe.
Now the organizers are going a step further and want to bring another racing highlight to the city on the Weißeritz on the occasion of the 100th anniversary of the city of Freital. How good that it is Germany of all places in the year 2021 to host the European Championship.
Said and done. In November 2018, the Kleinnaundorfer Verein applied for the event at the delegates' conference of the FISD (Federation Internationale Speed ​​Down) in France. The good reputation preceded the application. No wonder that the delegates chose the city of Freital.
Since the house route in Kleinnaundorf is too short according to the regulations, the organizers looked for a suitable route in the urban area and found it in the Somsdorf district.
The route is located at the western exit of the urban area to Tharandt and has a length of almost 2000m with asphalt road surface. A height difference of 120m has to be overcome. It has 4 hairpin bends and an 8 curve.
Racetrack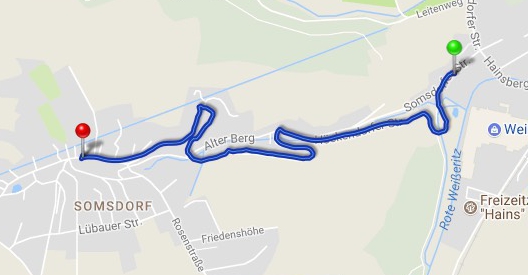 Histogram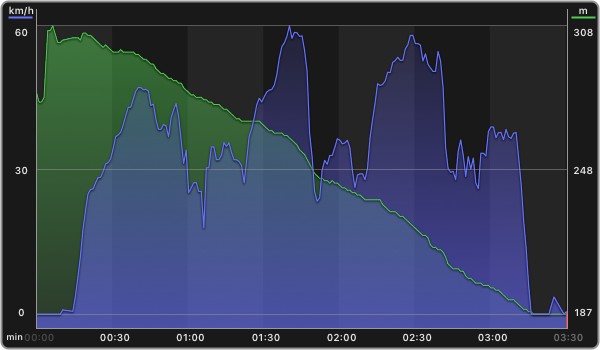 Example Ride Track EC2021